IMC12 INTERNATIONAL MYCOLOGICAL CONGRESS
MAASTRICHT, NETHERLANDS 11 - 15 August 2024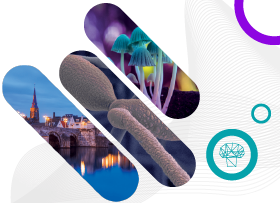 You can now upload your abstracts for IMC12!
Abstract submission for the 12th International Mycological Congress is officially open! We eagerly await your presence in Maastricht to delve into the latest developments in the captivating world of mycology. Now, you have the exclusive opportunity to become part of the event programme and present your scientific research to the global community of mycologists.
IMC12 welcomes abstracts across six captivating themes:
Cell biology, biochemistry and physiology
Environment, ecology and interactions
Evolution, biodiversity and systematics
Fungal pathogenesis and disease control
Genomics, genetics and molecular biology
Applied mycology
We look forward to your contributions and the opportunity to connect with fellow mycologists from around the globe.
Submit your abstract today and make your mark on IMC12!