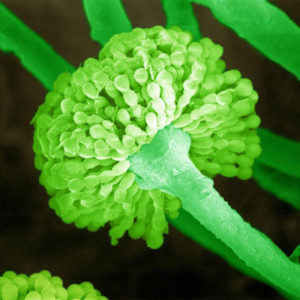 Fungal Pathogen Genomics
2–7 June 2024
Wellcome Genome Campus, Hinxton, UK
Application deadline: 29 Feb 2024
Hands-on training in web-based data-mining resources for fungal genomes
Summary
The kingdom of Fungi encompasses a diverse range of organisms adapted to various environmental niches, playing crucial roles in ecosystems, human/animal/plant health, and global food security. Species like Fusarium, Pyricularia, Ustilago, Puccinia, and Zymoseptoria, etc. threaten agricultural ecosystems and food security worldwide. Fungal pathogens such as Aspergillus, Candida, Mucor, Cryptococcus, Histoplasma, Coccidioides, Batrachochytrium, and others are of great concern for medical and veterinary professionals due to their potential to cause allergies, illnesses, and life-threatening infections. Furthermore, fungi serve as essential model systems in basic and applied research and play pivotal roles in biotechnology, food production, biomedical and pharmaceutical research and the biofuel industry.
High-throughput 'omics' data technologies empower scientists to conduct extensive analyses of the genomes, transcriptomes, proteomes, genetic variance data of a wide array of fungal and oomycete organisms. These analyses are essential for inquiries regarding pathogenicity, host-pathogen interactions, and the discovery of novel drug targets. To enhance accessibility and re-use of data, and facilitate analysis of different types of data, several web-based bioinformatic resources have been developed.
This week-long course represents a collaborative teaching effort involving the following resources dedicated to supporting research on fungal and oomycete species:
The Fungal Pathogen Genomics course offers hands-on training on how to use unique, web-based tools provided by individual resources and apply them to both public and private datasets. Participants will learn to formulate testable hypotheses and explore genomes, functional omics datasets (transcriptomics, SNP, proteomics, etc.) and other data types across multiple databases.
Target audience
This course is aimed at graduate students, postdocs, clinical scientists, clinicians/healthcare professionals or lab heads working on fungal pathogens.
Deadlines
Application deadline
29 February 2024
Apply Now | More Info re Program, Instructors, How to apply, Cost, etc.