11/14/2024 RGD's 2024 Rat Calendar is available!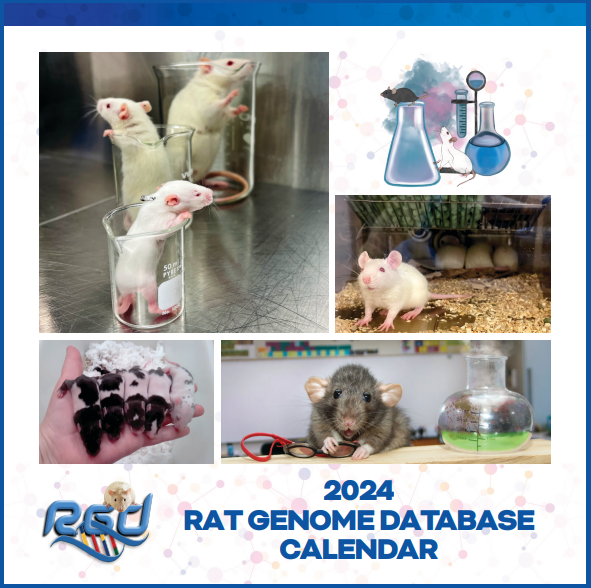 ### RGD's 2024 Rat Calendar is now available
If you would like one or more professionally printed copies of this year's calendar sent to you, please email us at RGD.Community@mcw.edu or use our "Contact" link at the top of any RGD page and please provide your name, shipping address and how many calendars you are requesting. Due to popular demand, we are limiting the quantity to 5 calendars per request/person. If you need a larger quantity of calendars for your lab or office, please let us know, and we will accommodate as we are able. A high-resolution PDF version of this year's calendar is also available on our download site.
Please be patient, it takes a moment to load.