Did you know that SGD has Homology pages? They can be accessed by clicking on the Homology tab in the header of SGD gene pages.
The information displayed on the Homology Pages is divided into several sections:
Homologs: Information about known model organism homologs for the gene of interest, such as the species of the homolog, the corresponding Gene ID from the Alliance of Genome Resources, and the name of the homolog.
Functional Complementation: Data about cross-species functional complementation between yeast and other species, curated by SGD and the Princeton Protein Orthology Database (P-POD).
Fungal Homologs: Curated homolog information for 24 additional species of fungi. View the species of the fungal homolog, the database source of the entry, and the Gene ID of the homolog from that database.
External Identifiers: A list of external identifiers for the protein from various database sources.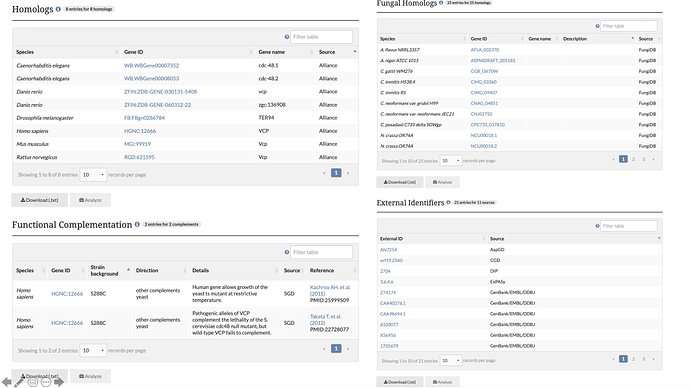 If you have any questions or feedback regarding SGD's Homology Pages, please contact us!